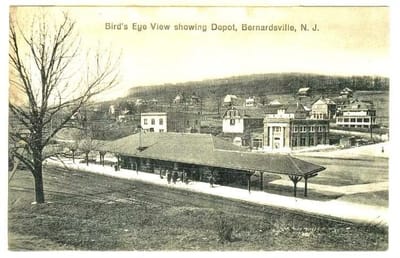 SECOND ANNUAL HAUNTED BERNARDSVILLE
Saturday October 14h, 2023 Rain Date 10/15/23

Sponsored by the Bernardsville Recreation Department in partner with Downtown Bernardsville.
FUN FOR ALL AGES!
Some towns in New Jersey have a neighborhood of haunted residents just waiting to tell you their stories.
Bernardsville is one of those towns!
Take a stroll outdoors and listen to the stories about the town's famous and infamous folks who will make a special appearance from the world beyond just for your listening pleasure.
Appropriate for all ages.
Tours are approximately 60 minutes and depart every 15 minutes in groups.
6:30-9PM
Tickets $25 in advance, reserve your time slot.
Stroller kids FREE! No Refunds
Tickets available on site stand by only.
Tickets and Departure location will be at the Bernardsville Train Station.